When you invite guests to spend the night at your home, you want them to be comfortable. However, you also don't want to spend a fortune on a mattress that will only be used a few times a year. Buying a guest mattress is all about finding the right balance between quality and price.
Consider who your guests will be
Before you start looking for the right guest mattress, think about who your guests will be. Do you have elderly parents staying for the holidays, or kids' playmates spending the night for sleepovers? You want to find a mattress that is suited to the needs of your guests.
If you have single adults or couples coming to visit often, you'll want to get a full or queen size mattress. This will ensure everyone has plenty of space to sleep comfortably through the night. If your kids often have friends over, you may want to stick with a twin size mattress. A nice futon or a daybed can be a nice addition to a kid's room, too, and with a good mattress it will be comfortable enough to drag out for the occasional adult guest.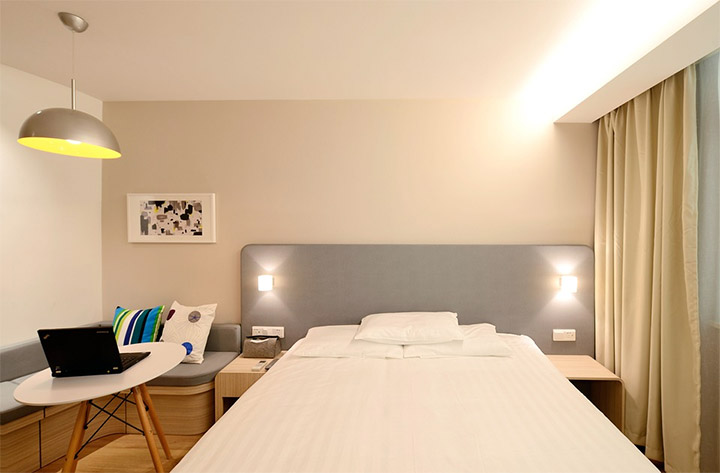 Consider your guests' needs when it comes to the material and quality of the mattress, too. If one of your parents or in-laws suffers from back pain, you'll want to make sure you have a firm spring mattress or a good memory foam mattress to accommodate them. If your guests tend to be younger people with no health problems, you can go for a slightly cheaper mattress.
Think about how often you have guests
If you have guests spending the night at your home once or twice a month, you need a great guest mattress that can withstand frequent use by different people. A memory foam mattress is a great choice for homes with many guests. Memory foam mattresses conform to your body, so every guest will be comfortable, no matter what their sleeping preference. Memory foam lasts for up to 10 years, so you won't have to buy a new mattress any time soon.
If you have overnight guests less frequently, you may not want to spend hundreds of dollars on a guest mattress. Go for a spring mattress, and you'll be able to find something that is comfortable but doesn't cost a fortune. There are tons of options when shopping for spring mattresses and you're sure to find one that serves your needs without breaking the bank.
Consider a folding mattress
A folding mattress can be the perfect solution if you're looking for a guest mattress. Folding mattresses are usually made of foam and can be folded up for easy storage. A folding mattress is the ideal guest mattress for a home with limited space. You can take out the mattress and unfold it when guests are spending the night, but when you don't need it, you can fold it up and store it out of the way. This allows you to have a guest mattress when you need it and extra space when there are no guests. Many folding mattresses are made of high-quality memory foam and are just as comfortable as any traditional mattress. You'll also save a lot of money by purchasing a folding mattress. No foundation or bed frame is needed, and folding mattresses cost far less than traditional mattresses.
Upgrade your own mattress
Another easy option is to simply upgrade your own mattress. If you've had your mattress for a few years, move it to the guest room and upgrade your own mattress. This can save you money in the long run. If you've had your mattress for 4-5 years, you'll have to buy a new one in another 4-5 years anyway. Why buy a brand new guest mattress, only to purchase a brand new mattress for yourself a few years later?