Did you know that humans, in general, spend one-third of their lives sleeping? Sleeping is an activity that our bodies undergo, as it needs rest after the activities it performs during the day. All of these mean that there is always this need for a good sleep just so that our bodies stay active when we perform tasks at the other times.
For all of this, there is the need for the right bed that would ensure that you have a peaceful sleep without having to stay awake and changing sides all the time. Along with that, since you are investing in buying furniture that would stay with you for long, there is the need to ensure that you make the right choice.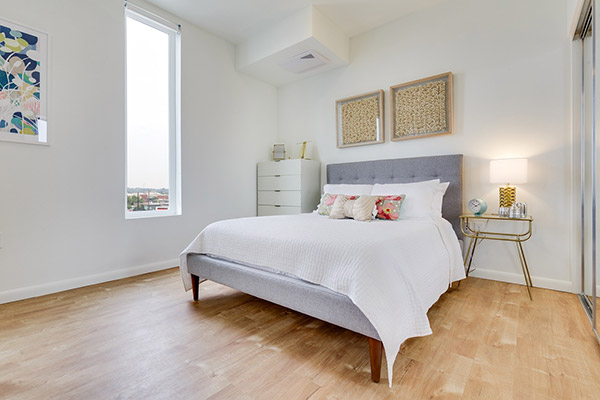 There are multiple aspects to consider when it comes to choosing a bed that is not just right for your use but also for your room. Here are a few things that you could keep in mind when you go out to buy a bed, as that would help you make the right choice considering all aspects.
1. Do not focus on a single store
There may be a particular branded store that you know of that claims to sell good furniture, that doesn't mean that you too have to get intimidated by it. There are plenty of other stores as well that stock up on good quality furniture such as beds while not having the popularity as the rest.
Considering multiple stores and checking out their collection can give you a fair idea of the types of beds that are available and that you can choose from. You do not have to hop around stores all on the same day. Performing this routine over an extended period also gives you time to think and decide while garnering a list of names that can be considered and compared with when choosing a bed.
2. Simply looking at the bed doesn't help
Most stores have their collection of furniture on display especially the beds. This is to allow customers to test the bed for themselves before buying it. You shouldn't simply buy it by looking at it. Since you would be sleeping on it, it should be tested well. Checking for the comfort level of the mattress, the presence of any sounds and creaks as well as how hard or soft it feels when you lie down.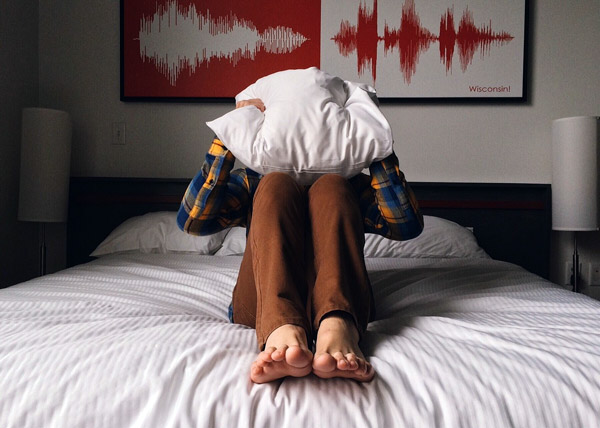 Lying on the bed and testing it allows you to gauge all of this and ensure that you have made the right choice that would stay with you for long. Most stores allow such testing facilities and that is how you get to make the right pick.
3. Avoid being trapped by salesmen
When you enter a store and find a salesperson accompanying you everywhere, be aware of the fact that they are there to fulfil a target. It could be an incentive that they would earn when they sell something to you or probably intends to sell off old stock with their convincing words.
If you too witness something similar, ensure that you are not paying attention to all that they say. Simply allow them to answer your queries, and the rest should be taken care of by you. Since you would be using the bed for the days to come, the salesman wouldn't be there to make the bed durable and comfortable for you.
4. Look out for warranties and guarantees
When you have purchased furniture, most stores are known to come up with warranties and guarantees on the products which allows you to avail benefits especially when there is any defect or damage caused to the bed during the period. Ask for proof in the form of written documents or cards on the guarantee that they help you with. This help you receive the right benefits without being duped of your money.
5. Keep in mind the area it would occupy in the room
When it comes to choosing a bed for your bedroom, it is essential to remember the fact that it would take up a considerable amount of space and that too permanently. Before to set out to make the final purchase ensure that there is ample space to accommodate it. When you buy it, consider the area that it would be placed in and whether you would be comfortable in moving around.
Your room shouldn't be crammed just because of the bed. If it is a small room, consider something that occupies less floor space and not a large wooden bed. Beds with storage space gets to be the right option.
6. Take along your bed partner with you
If you aren't the only one sleeping on the bed, it is essential that you take along your partner when you go out to choose the right bed. They too would be sleeping on it and may have certain preferences. Talking it out and then coming to a conclusion is what would let you buy the right bed. It shouldn't be so that your partner is left out of the decision and later he'/she witnesses health issues after sleeping on that bed.
7. Use storage beds if you have space issues
If there aren't enough cupboards or cabinets in the room for reasons whatsoever, you can always opt for storage beds. These are known to have these storage spaces below while you sleep on top. You can put in all that you intend to store in closed spaces as that of winter wear, expensive clothing or probably extra bed linen. This prevents you to have the added furniture for storage while making multiple uses of the bed that you buy. With this, your room too gets that neat and tidy look with nothing displayed.
8. Look out for the comfort factor
It is said that a bed is a place where you should be the most comfortable in. At the end of the day, you come to the bed and have to sleep in a place that doesn't let you be comfortable should be replaced immediately.
You could try considering the purchase of king size or queen size beds rather than the standard double beds. This helps you spread out well and sleep most comfortably rather than compromising on space.
9. Choose something that adds to the décor of the room
Buying any random bed that looks out of place in the room does not add to the aesthetics in any manner. If you have other furniture made of wood, then considering a wooden bed is fine. If there are things made of wrought iron or metal, considering a bed with a metal frame makes you add to the décor in the right manner. Unless your bedroom is appealing, you won't find that mood to sleep comfortably.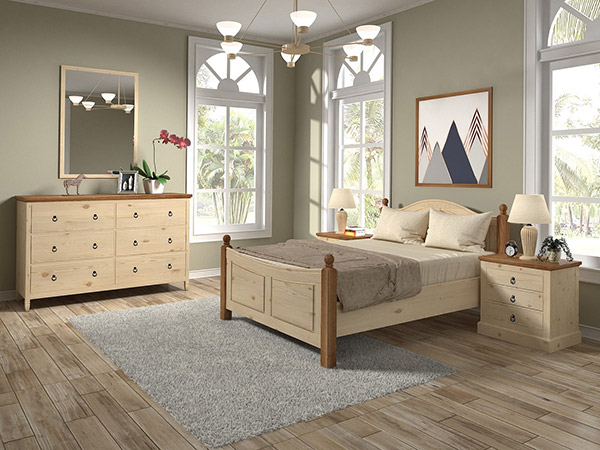 10. Choose the mattress well
Simply choosing the bed doesn't always make things alright for the bedroom. The mattress too needs to be just perfect for you. Most people are diagnosed with back problems and aches only because they sleep on the wrong mattress, and not many realize that. Therefore, if you have issues as that of spondylitis or probably severe back pain that persists, try consulting a doctor or an expert forest before purchasing the mattress. They would suggest you with the right type.
This can be done even if you do not have any health issues as there are chances of garnering them if you use the wrong mattress for yourself.
11. Do not go by trends
There are times when people tend to pick stuff by copying other people. If you have seen a bed at a friend's house, it isn't necessary or mandatory for you to buy the same thing. They have purchased it by considering multiple aspects that suit their needs well. The same goes for what you see in the magazines or the Internet where you may not be striking a good deal just because it is trendy.
Your focus while buying a bed is the durability, comfort and the investment that you make just so that it stays with you for a very long time.
12. Be considerate of the price
Just because it is a branded flagship store, it doesn't mean that the quality of wood that they use for the bed would be good. It could be even better at another store that isn't famous. Therefore, spending too much on a bed from a branded store isn't something good that you do.
You may get your hands on a bed made of good quality wood and is priced less just so that there is no marketing and branding expenditure that the store takes up. This goes for the mattress as well where any cheap mattress wouldn't make you feel comfortable in the days to come. Therefore, buy the bed and the mattress keeping in mind the budget as well as the comfort.
While these tips would help you buy the right bed, it is also something that makes you spend on something that is perfect for the days to come.