Before we delve into different types of mattress covers and how to choose the right one for you, let's figure out what is a mattress cover?
Mattress cover protects your mattress from all kinds of nasty dirt, dust, fungus (yuck!) and other types of bacteria (and be sure: you can find plenty of those bad guys on your mattress).
We recommend using mattress covers for all types of mattresses, but if you have a mattress made of either foam or latex, get a mattress cover ASAP, as these mattress types won't last long without a proper cover.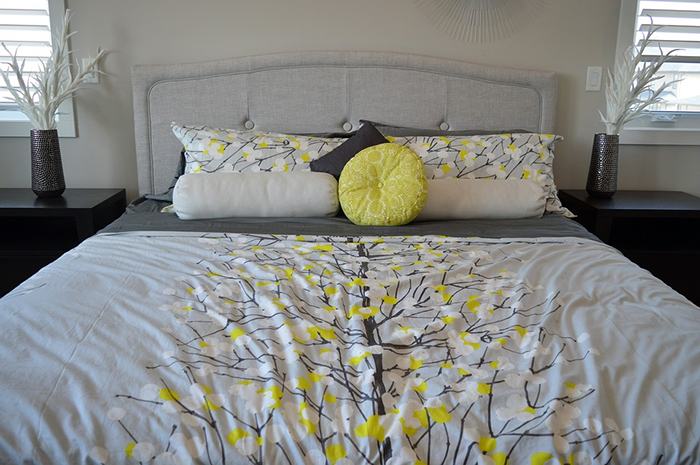 Here are important facts you need to know about mattress covers:
a high-quality mattress cover is made of a multiple-layered sheeting (usually 3-4 layers), which is perfectly breathable and allows your body to breath and retain the warmth on those cold nights
the lower and top layers are usually made of cotton, microfiber or bamboo
the filling between the layers can be natural, synthetic, latex or combination
you can easily strap a mattress cover onto your mattress using corner straps or a special elastic band (yes, like that on your pants)
there are also mattress covers that come with a zipper (yes, like that on your jeans)
But some of you may wonder: "Why on Earth would I need a mattress cover? I shower every day (twice a day, ten times a day, whatever), my hygiene is perfect…There are no bacteria on my mattress!"
Well, wrong! No matter how many times per day you shower and how many times per month you dry-clean your mattress (don't dry-clean your mattress too often though, or you'll end up sleeping with your dog on the floor!), there is plenty of bacteria found in every mattress.
Protecting from bacteria is not the only advantage of mattress covers, as they also:
Make your mattress less or more rough (whatever you prefer)
Give additional protection from wetness (think: cat urine, excess sweating at night, etc.)
Make your mattress last longer
Maintain your mattress in good health and look
Provide you with additional comfort during sleep
Mattress cover types
The choice of a mattress cover depends not only on your individual preferences, but also a number of other criteria:
Brand
Type
Filling type
Size
All mattress covers can be broken down into five types:
Classic – made of various types of fabric that don't have any special properties.
Orthopedic – allow you to sleep in the healthy position, and are recommended for people with spine problems.
Waterproof – protect your mattress from any kind of liquid.
Anti-bacterial – prevent growth of bacteria and other nasty microbes on your mattress thanks to their chemical composition.
For kids – have waterproof properties and provide your kid with comfort during sleep.
Types of filling in mattress covers:
Natural
Synthetic
Latex
Combination
Natural fillings are considered to be the most health-beneficial and eco-friendly fillings for mattress covers. Natural fillings are mostly made of cotton, but you can also find the following luxury fillings in expensive models of mattress covers:
natural sheep wool
Mongolian camel wool
bamboo
silk
Synthetic fillings make mattress covers lighter and more versatile. Such synthetic materials as holofiber and polyester have anti-allergic properties and are best suited for people suffering from wool allergy. Synthetics are easily washed and provide long-term service.
Latex fillings are very elastic and soft, providing you with additional comfort during sleep. So don't dump your rough mattress for being so… rough. Instead, make it softer with the help of a latex-filled mattress cover.
Combined fillings are made of different types of materials: cotton and wool, cotton and holofiber, cotton and polyester, etc.
Here's a step-by-step guide on choosing a mattress cover:
Find out your mattress' dimensions. If you want a mattress cover with corner straps, also measure the thickness of the mattress.
Read the above explanations about each mattress type AND each mattress filling type and choose your best option.
If it's summer, opt for natural materials that would regulate the temperature of the mattress cover and have a light cooling effect.
If it's winter, opt for wool fillings, which would retain the warmth. By the way, synthetic fillings also have good heat exchange properties.
It's not so difficult to pick a mattress cover after all, is it?